Choose how you want to take this course: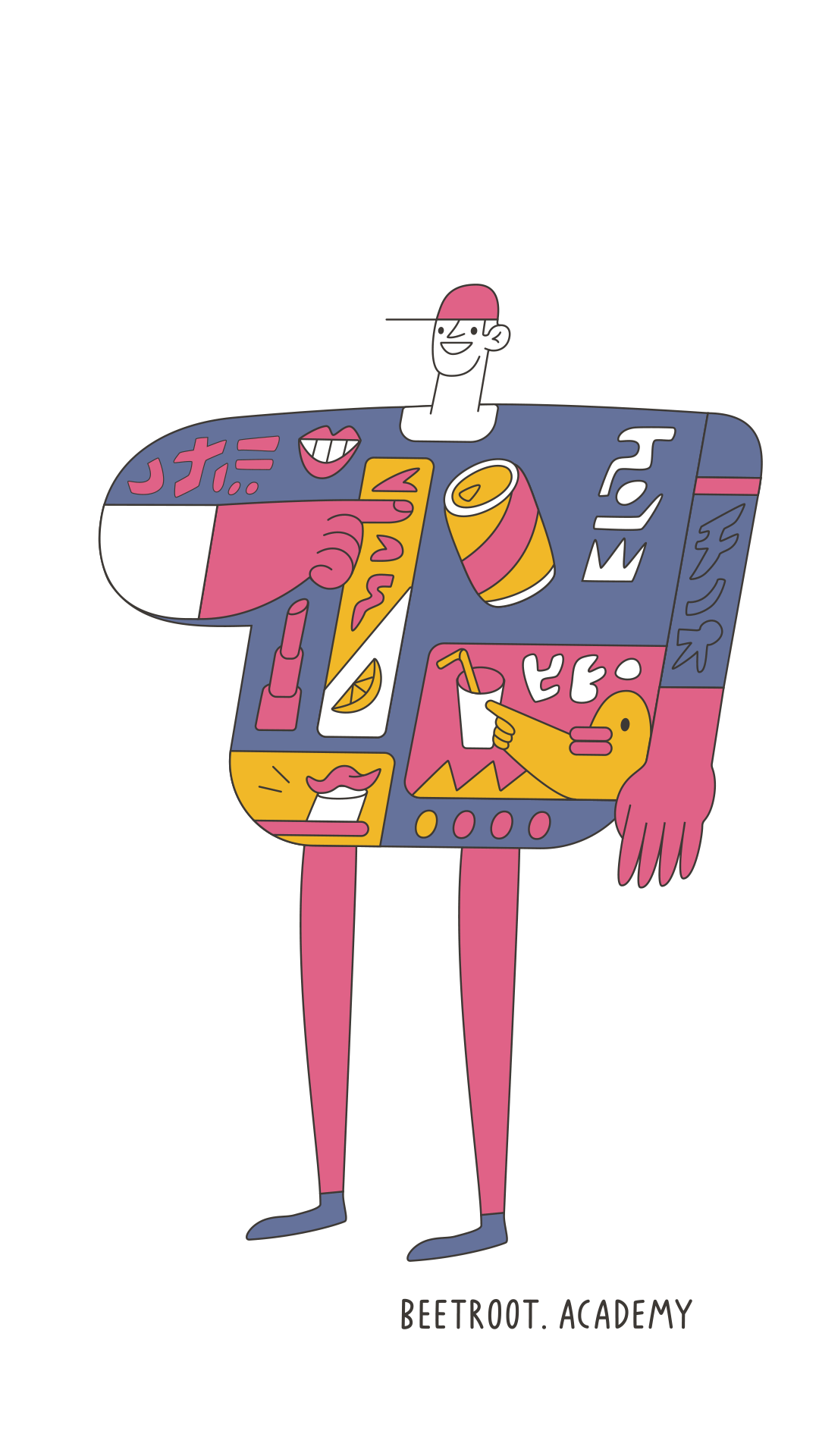 Overview
Do you like to combine work with numbers and creativeness? It's time to understand Digital Marketing and to launch creative advertising campaigns. You will dive deeply in the Analytics, Paid Advertising, Content Strategy. You will learn Social Marketing and Demand Generation. After our course, you will define the digital marketing strategy from customer acquisition to retention.
You will learn to balance – reflect the brand voice and meet the objectives of the business. Will make data-driven decisions regarding marketing optimization. Map out your brand's content, from your website to your social presence. Create, launch, and analyze Social and Google AdWords campaigns. Together, we will work through real-world projects, campaigns and training exercises to gain practical experience and insight you need to succeed in today's digital economy.
Required skills
Basic understanding of the digital marketing landscape
Why Digital Marketing?
Every business needs a digital presence, adhering to a digital economy
The digital talent gap is widening - demand for digital marketing talent continues to exceed supply in key areas
The digital marketing landscape is vast – you can find an appropriate place to apply your hard and soft skills
Course program
Main course modules and lessons for this course. You can download full course description to your email.
Strategic marketing: research, validation of ideas, target audience

8 h • 4 topics

Introduction to strategy

Personas and customer journey

Market Research

Competitor Research


Marketing Basics: website, content, design, traffic acquisition, analytics

24 h • 11 topics

Introduction to WordPress

Wordpress: widgets and plugins

Wordpress Blogging

Introduction to SEO

On-Site & Technical SEO

Link building & Metrics

Creative Ideation & Presentation

Content Marketing Strategy

Content Creation and Analytics

Google Analytics: Campaign and conversion tracking. Configuration

Google Analytics: Analysis Tools & Techniques


Marketing channels and funnel: types of channels, audience involvement

30 h • 16 topics

Budgeting

Google Analytics: Interface and Basic Reports

Introduction to Email Marketing

Email Marketing in Mailchimp. Analyzing Email Marketing campaigns

Introduction to Google Ads

Google Ads: Budgeting & Bidding

Google Ads: Extentions, Ad Delivery & Keywords

Social Media Marketing : Introduction to Strategy

Facebook Platform & Ads

Facebook Ads. Instagram

Instagram Platform & Ads

Twitter Platform & Ads

Linkedin: Platform & Ads

Conversion Rate Optimization (CRO)



Google Ads Remarketing


Advanced module

10 h • 4 topics

Freelance on Upwork

Account-Based Marketing

Final Exam

Deep practice (based on group's choice) - 2 lessons


Additional module (for self-dependent work)

0 h • 2 topics

User Interface Design & Prototyping

Basic design tools (Photoshop video guidelines etc)

Get the full course description
Course content
6 h
Career guidance
Specialist ins HR will help you understand the local IT market, teach you how to write a compelling CV and will guide you through an interview process.
Authors
Katheryna Rud
Digital Marketing Author
I worked in the market research unit in Ciklum. Then I came to EngagePoint. I spent 5 months in Washington, doing B2G sales and marketing. Now I`m working independently with clients from different countries. Sometimes marketing is like acting. You need to turn into a buyer to understand how to build a strategy. I love the flexibility. When there is an internet you can work whenever you want. I am never tired of the combination of creativeness and analytics. Marketing involves cooperation with different teams, so you do not get stuck on your tasks. My job lets me travel a lot. I have visited 15 countries for the last couple of years. In my free time, I love digital detox – quest rooms, yoga, walking. I love the phrase: "If you are the smartest person in the room so the room is wrong for you".
Teachers
Maksym Nikolaienko
Digital Marketing Teacher
I have been working in IT for more than ten years. I started my career at the university. There I taught website design and development courses. As a freelancer, I worked with clients from the USA, Germany, Sweden, Canada, Greece, Belarus, and Kazakhstan. In the field of Internet marketing and advertising, I collaborated with a domestic children's knitwear manufacturer, Ukrainian medical portal, German company that offers students the opportunity to study in Germany. I did a technical audit and set up promotion in search engines for an international laboratory for certification and quality assessment of diamonds. Teaching, I use different approaches to get the interest of the entire audience. Each student is up to something different, and this should be taken into account in teaching and communication with them. The Digital Marketing course is very many-sided and teaches you to think in new ways. Students learn how to organize an online and offline business. The digital field is developing rapidly, so during our studies we learn several strategies for the development of various business areas. In my free time I improve my skills in marketing, advertising, design and development of web resources. I love outdoor activities, fishing, and sometimes I go swimming.
-1576₴
if you pay in one installment
Course fee
A small step towards your big career in IT
You will get
36 teacher-led sessions
2 times/week
Life time access to course materials
Graduation event with partner companies
Certificate of completion
Take the test
Register in our LMS and do a test to help us evaluate your knowledge.
Interview
Once we receive your test results, we'll invite you for an online meeting. Let's see if we're a good match.
Enroll
Start your education in the next available group. Your next career destination has never been closer.