Choose how you want to take this course: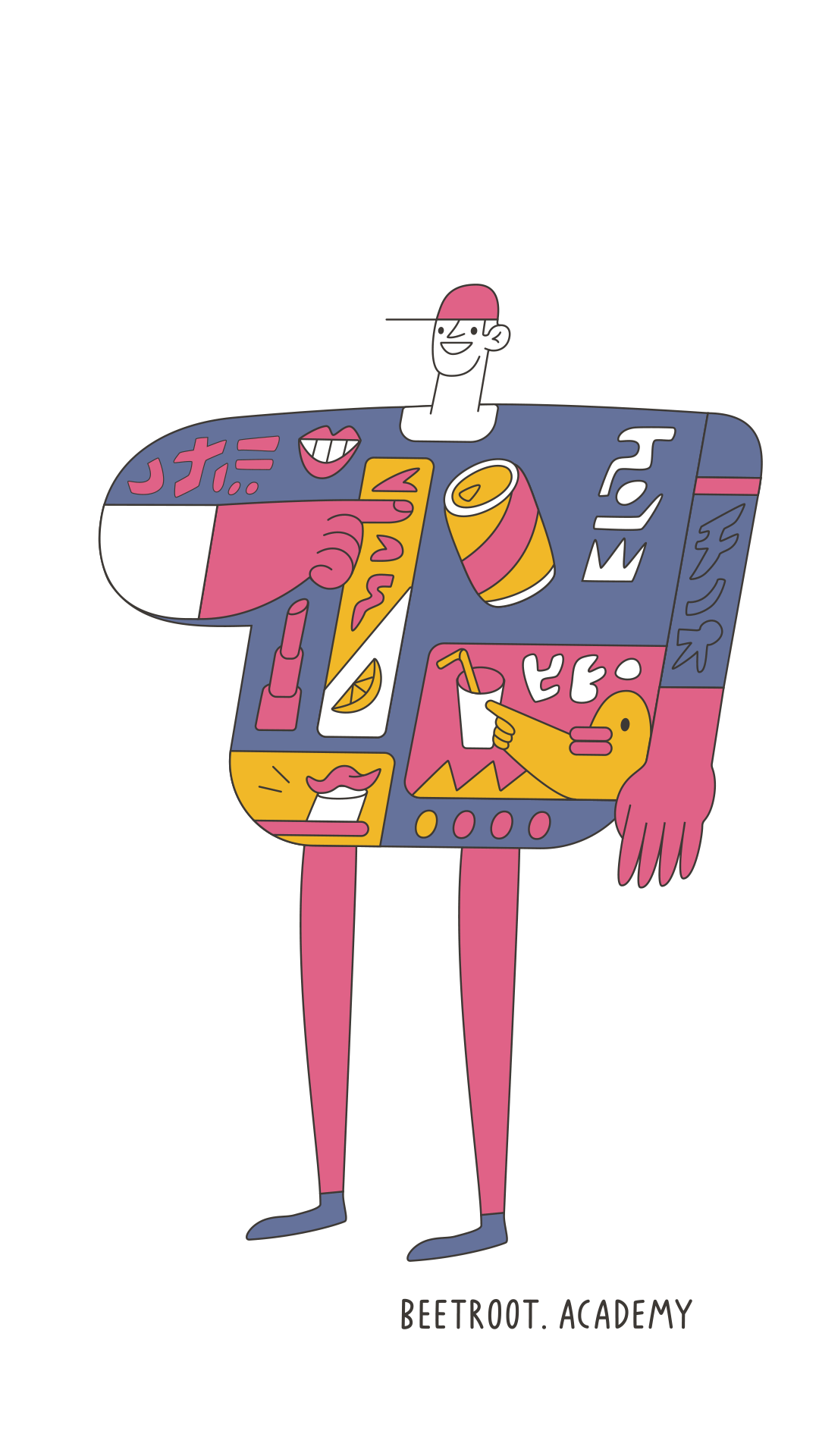 Overview
Do you like to combine work with numbers and creativeness? It's time to understand Digital Marketing and to launch creative advertising campaigns. You will dive deeply in the Analytics, Paid Advertising, Content Strategy. You will learn Social Marketing and Demand Generation. After our course, you will define the digital marketing strategy from customer acquisition to retention.
You will learn to balance – reflect the brand voice and meet the objectives of the business. Will make data-driven decisions regarding marketing optimization. Map out your brand's content, from your website to your social presence. Create, launch, and analyze Social and Google AdWords campaigns. Together, we will work through real-world projects, campaigns and training exercises to gain practical experience and insight you need to succeed in today's digital economy.
Required skills
Basic understanding of the digital marketing landscape
Why Digital Marketing?
Every business needs a digital presence, adhering to a digital economy
The digital talent gap is widening - demand for digital marketing talent continues to exceed supply in key areas
The digital marketing landscape is vast – you can find an appropriate place to apply your hard and soft skills
Course program
Main course modules and lessons for this course. You can download full course description to your email.
Strategic marketing: research, validation of ideas, target audience

8 h • 4 topics

Introduction to strategy

Personas and customer journey

Market Research

Competitor Research


Marketing Basics: website, content, design, traffic acquisition, analytics

24 h • 11 topics

Introduction to WordPress

Wordpress: widgets and plugins

Wordpress Blogging

Introduction to SEO

On-Site & Technical SEO

Link building & Metrics

Creative Ideation & Presentation

Content Marketing Strategy

Content Creation and Analytics

Google Analytics: Campaign and conversion tracking. Configuration

Google Analytics: Analysis Tools & Techniques


Marketing channels and funnel: types of channels, audience involvement

30 h • 16 topics

Budgeting

Google Analytics: Interface and Basic Reports

Introduction to Email Marketing

Email Marketing in Mailchimp. Analyzing Email Marketing campaigns

Introduction to Google Ads

Google Ads: Budgeting & Bidding

Google Ads: Extentions, Ad Delivery & Keywords

Social Media Marketing : Introduction to Strategy

Facebook Platform & Ads

Facebook Ads. Instagram

Instagram Platform & Ads

Twitter Platform & Ads

Linkedin: Platform & Ads

Conversion Rate Optimization (CRO)



Google Ads Remarketing


Advanced module

10 h • 4 topics

Freelance on Upwork

Account-Based Marketing

Final Exam

Deep practice (based on group's choice) - 2 lessons


Additional module (for self-dependent work)

0 h • 2 topics

User Interface Design & Prototyping

Basic design tools (Photoshop video guidelines etc)

Get the full course description
Course content
6 h
Career guidance
Specialist ins HR will help you understand the local IT market, teach you how to write a compelling CV and will guide you through an interview process.
Teachers
Maksym Zubenko
Digital Marketing Teacher
I manage the marketing of a Ukrainian premium acoustics brand and I promote it in the US and Europe. In September 2019 we took part in IFA, the world's leading trade show for consumer electronics and home appliances, in Berlin. I participated in the well-known US radio-show stream hosted by Dave Graveline. We got into the top-10 products nominated for Dave's TOP 10 at IFA Next. I worked as a marketing director at Inweb agency (Netpeak Group). I also curated the marketing of educational projects, health care brands, and retail business. I attended marketing and web-analytics conferences, such as eCommerce, Analyze, SMM Rocks, both as a speaker and a moderator. I am amongst the top-10 online marketing speakers according to the Netpeak blog rating. I volunteered as a startup and small business consultant in partnership with BIG.U and AtomSpace. I enjoy sharing my experience systematically, which has been part of my personal mission for two years now. I strive to change Ukrainian business environment, make it more technological and efficient.
Dmytro Vіkhrov
Digital Marketing Teacher
I have 8 years of experience in marketing, and 4 out of them I have been teaching. I've completed around 40 different projects, from speed reading courses to industrial boiler houses retailing at 300,000$ per item. I have also developed and sold a startup with the team. I see marketing as a craft rather than magic. Understanding the principles of work and having skills and experience can help you achieve predicted results. You have to mind the human error limit, of course. This is what you're going to learn in this course. You will be able to generate leads and sales for your projects. Such marketing specialists are always in demand, and there's surely a proper budget for them.
-1080₴
if you pay in one installment
Course fee
A small step towards your big career in IT
You will get
36 teacher-led sessions
2 times/week
Life time access to course materials
Graduation event with partner companies
Certificate of completion
Take the test
Register in our LMS and do a test to help us evaluate your knowledge.
Interview
Once we receive your test results, we'll invite you for a cup of coffee to the office. Let's see if we're a good match.
Enroll
Start your education in the next available group. Your next career destination has never been closer.