Choose how you want to take this course:
offline
Online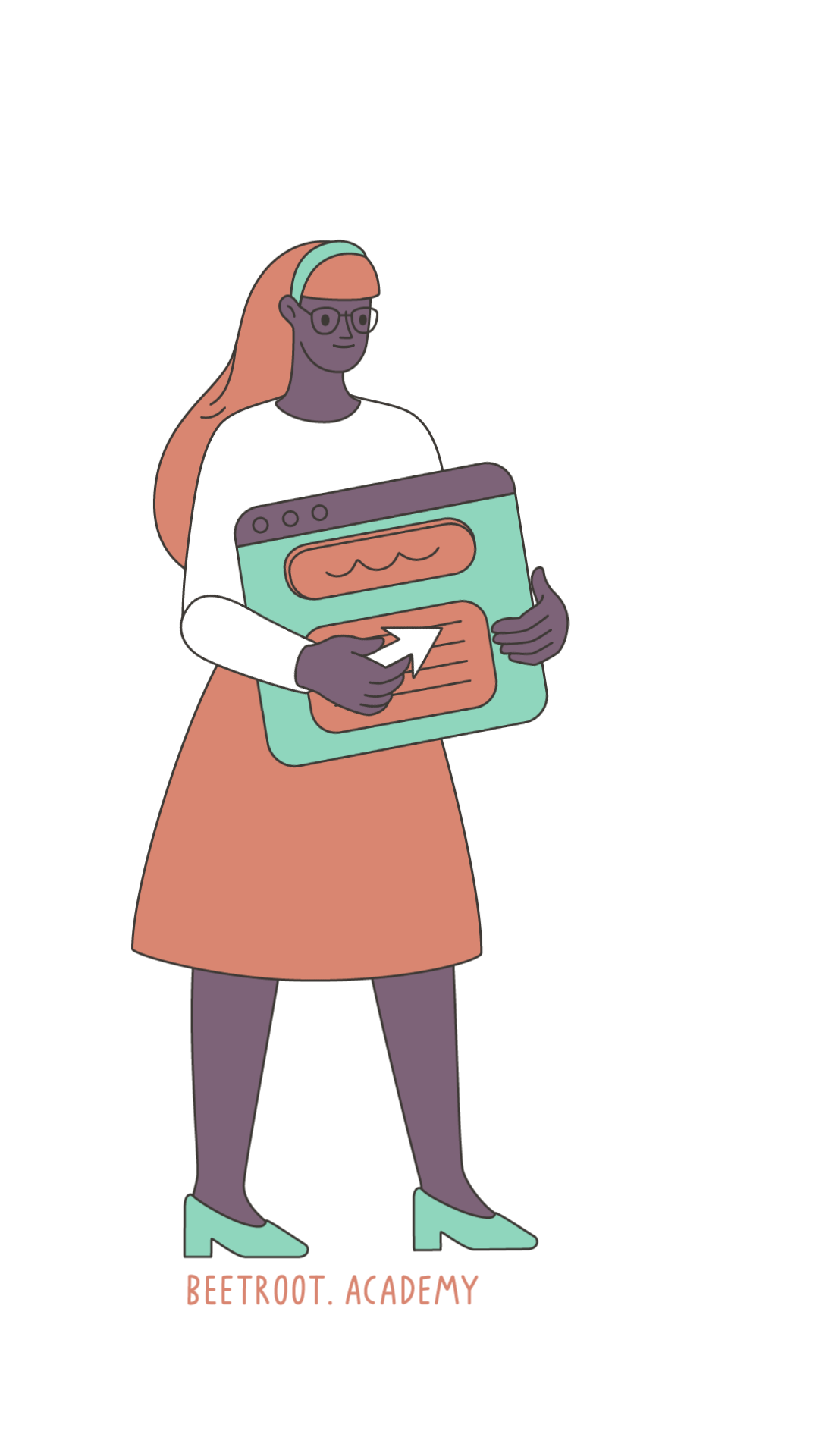 Overview
If you already work with JavaScript, it's time for React/Redux. The React JS library solves problems connected with interfaces: goods in the basket, lists of users. When more and more pages appear, you can use Redux.
After finishing the course you will know React tools such as: ESLint — for code syntax check, React Router v4 — for creating menus and pagination, Reselect — for optimizing the operation of states, Immutable.js — a library that helps create immutable data collections, Jest — for testing. You will learn to create functional components using React hooks. And you will learn to write unit-tests, using Jest and react-testing-libraries. As a result, you will create your own application and will be able to work as a React developer. You will get a test task after an interview.
Required skills
HTML, CSS
Preprocessor: SASS
Data types, syntax,basic JavaScript structure and functions
Work with DOM
Event model in JavaScript
Work with AJAX requests within JavaScript.
Why Advanced JavaScript?
The entry threshold to React/Redux is quite high. If you learn this technology, you will be considered an excellent JS developer
Besides web-development, JS can be used as a server language and you can create desktop applications
Using React you can code as Facebook, Instagram. AirBnb developers. You can be sure that this technology will not lose it's popularity. By the way, we also use JS in our website coding
After you learn one JS library, the others will be easier
If you know React you can learn React Native and develop gadget applications.
Course program
Main course modules and lessons for this course. You can download full course description to your email.
JavaScript

14 h • 6 topics

Variable scopes + Functions as higher order elements

JavaScript closures + Practical using of closures

Regular expressions

ES syntax 6, 7, 8

Object Oriented Programming in JavaScript. Prototypes, using ES syntax

Asynchronous JavaScript


Creating applications with React

50 h • 10 topics

Introduction to React

Using the React library to сreate a user interface

Higher Order Components

React hooks

Films Project. Part 1

Films Project. Part 2

Films Project. Part 3

Project Films. Part 4

Films Project. Part 5. Сode refactoring

Testing basics. Jest framework


Using Redux library in projects. Courses Project.

Redux. Mini-project Books

Get the full course description
Course content
64 h
Practice
During lessons, you'll solve real-life cases with your teacher. You'll work individually or in groups together with your colleagues.
Authors
Roman Nikiforov
IT is constantly moving to new knowledge and technologies in the search for an optimum solution. I work on projects systematically but in teaching I need creativity. I do not allow any fooling around in my lessons, but it's normal to joke and ask questions. I praise my students for the right decisions. And mistakes help them learn. I love the saying that small strokes fell great oaks.
Advanced JavaScript Author & Teacher, Front-End Teacher
Teachers
Oleksandr Ordynskyi
Front-End & Advanced Javascript Teacher
I'm a FullStack JS developer (HTML, CSS, Angular, React, NodeJS, ExpressJS, MongoDB, PSQL) with 5 years of experience. I took part in local projects: EuroTaxi, VIK and foreign projects: LoomLogic, Soa Leads, Urnora, WARM. Now I'm in the music industry with a Danish startup. Front-End is in demand and it's interesting. You see the visual results of your work immediately. Among all the frameworks I can distinguish Angular and React with its ecosystem. React helps developers to create big web-applications for measuring data and not reloading the page. The main goal of the React is to work quickly, to be scalable and easy. And this framework works with these tasks perfectly. My main secret in teaching is friendly relationships with my students. Teaching has to build on the model: "Equal to equal". I spend my free time with my family. I love playing hockey and football.
Course fee
A small step towards your big career in IT
You will get
24 teacher-led sessions
3 times/week
Life time access to course materials
Graduation event with partner companies
Certificate of completion
Register for the course
Do you have questions?
Please call us at +380 93 170 2777
Take the test
Register in our LMS and do a test to help us evaluate your knowledge.
Interview
Once we receive your test results, we'll invite you for a cup of coffee to the office. Let's see if we're a good match.
Enroll
Start your education in the next available group. Your next career destination has never been closer.
The course passed easily and free of hassle. The teacher always supported us and answered any questions we had, even those which weren't really planned for the course. Our Regional Coordinator cheered us up and never allowed us to give up. I would definitely recommend Beetroot Academy to my friends and acquaintances.