Choose how you want to take this course: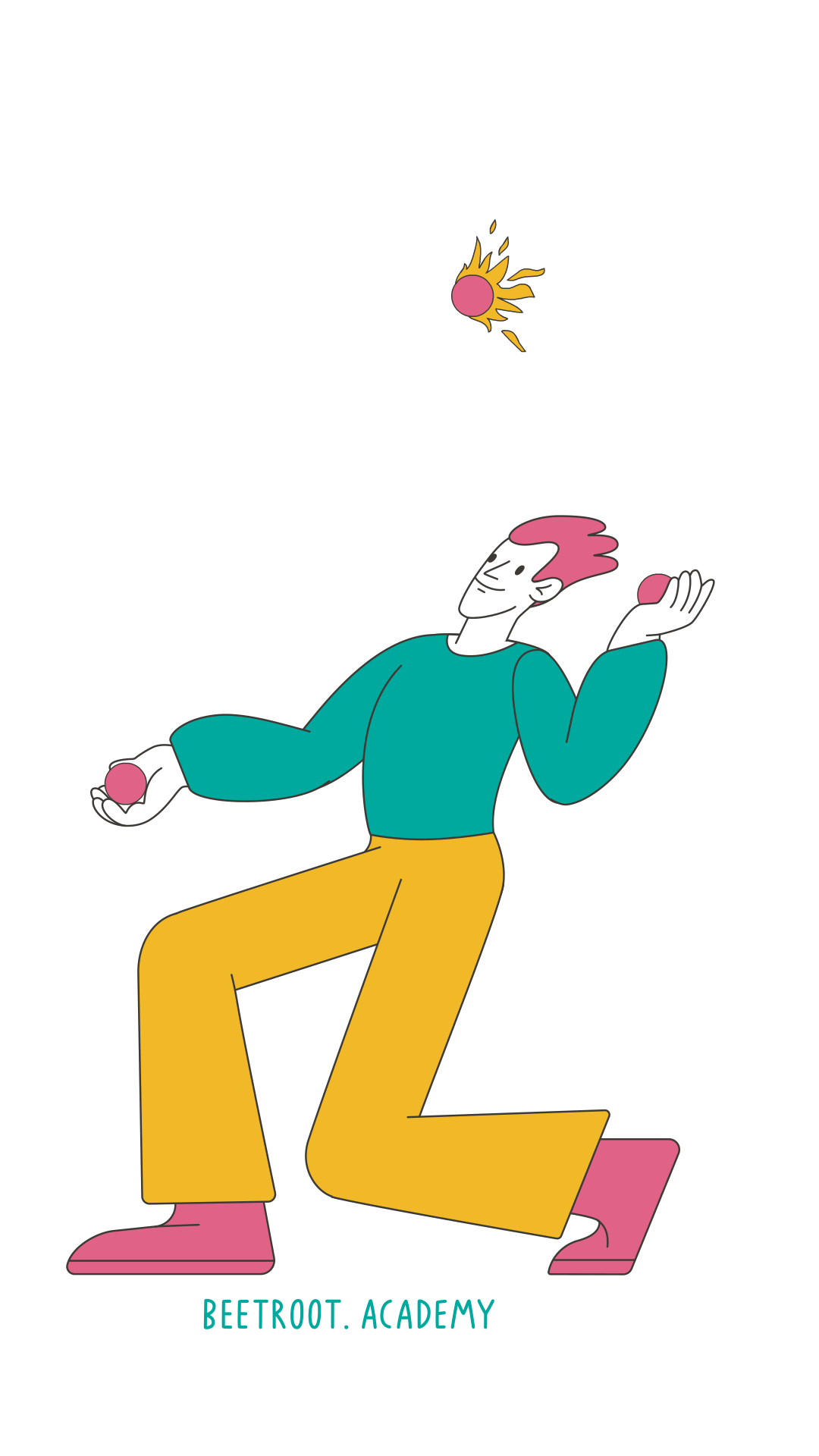 Overview
Do you want to work in IT and to manage a team? We will teach you to lead projects with Agile, to organize work, and to communicate with customers.
You will get a new profession from scratch. You will know what is a project and how different projects can be. You will figure out the goal of the project manager and to learn project planning. Also, you will be able to count spendings and to evaluate risks. We will tell you how Agile and Scrum work – from the values and planning to the tools. The course is with gamification – you will work on projects by yourself and in the team. As a result, you will get all the knowledge to become a certified Scrum master.
Required skills
Why Project Management in IT?
It's a low entry threshold for the PM
You are the key person on a project and you can affect the result directly
You can work in IT without a technical background
You will establish a software development process and organize a team
With the use of Agile, you will be able to work on any project despite on the technology
Course program
Main course modules and lessons for this course. You can download full course description to your email.
General knowledge about project and Waterfall stages

10 h • 5 topics

Intro. IT Market. Project and roles.

Types of companies. Project phases.

Project vision, MVP/POC, WBS

Estimation

Project charter. Waterfall.


Agile and the core principles of Agile

4 h • 2 topics

Agile Values

Agile Project Manager. Responsibilities


Scrum Framework

22 h • 11 topics

What is Scrum?

Scrum Artifacts

Scrum Team Roles

Scrum Events. Stand-ups

Effective product backlogs. MoSCoW Prioritization Model

Sprint-planning

User Stories

Gherkin Syntax

Tracking Progress: Team Burndown and Story Mapping

How to do Remote Retrospective

Scrum.Org PSM I


Soft skills how to work with the team

8 h • 4 topics

How to give feedback

How to perform 1 on 1

Commitments and Core Protocols

How to work with problematic or toxic teams


Soft skills how to work with customers

8 h • 4 topics

How to work with stakeholders?

Email Correspondence

What is change management?

Change management Frameworks and how to work with them


DevOps Culture

4 h • 2 topics

Deployment Process, Local, QA, Stage, Production, Environment

Continuous integration and Continuous deployment


Jira

Gantt chart

Other PM tools: to-do apps, Asana, GitLab, etc.


Project Management knowledge areas

8 h • 4 topics

Course Exam

Cost Management

Quality Management

Risk Management

Get the full course description
Course content
32 h
English lessons
IT world speaks the English language and you can't go far without it. Our teachers will help you master the professional IT language.
Authors
Alexander Pihtovnikov
Project Management in IT Author
I worked with several startups, from a project based in San Francisco to companies from Israel. It's always fun to work with less structured organizations, finally put together a strong team and create a network within a company. I haven't chosen to become a Project Manager, the job kinda fell into my lap. I really enjoyed helping people around me, and I simply noticed that I had enough skills to grow in that area. I highly emphasize that the course should have a lot of practical lessons. I have structured the course in such a way that it would enable the students to not only get theoretical knowledge, but also real tools which they could use in their day to day life. My hobbies are running, watching movies, and self-education. You have to develop yourself constantly if you want to stay and grow in this field.
Teachers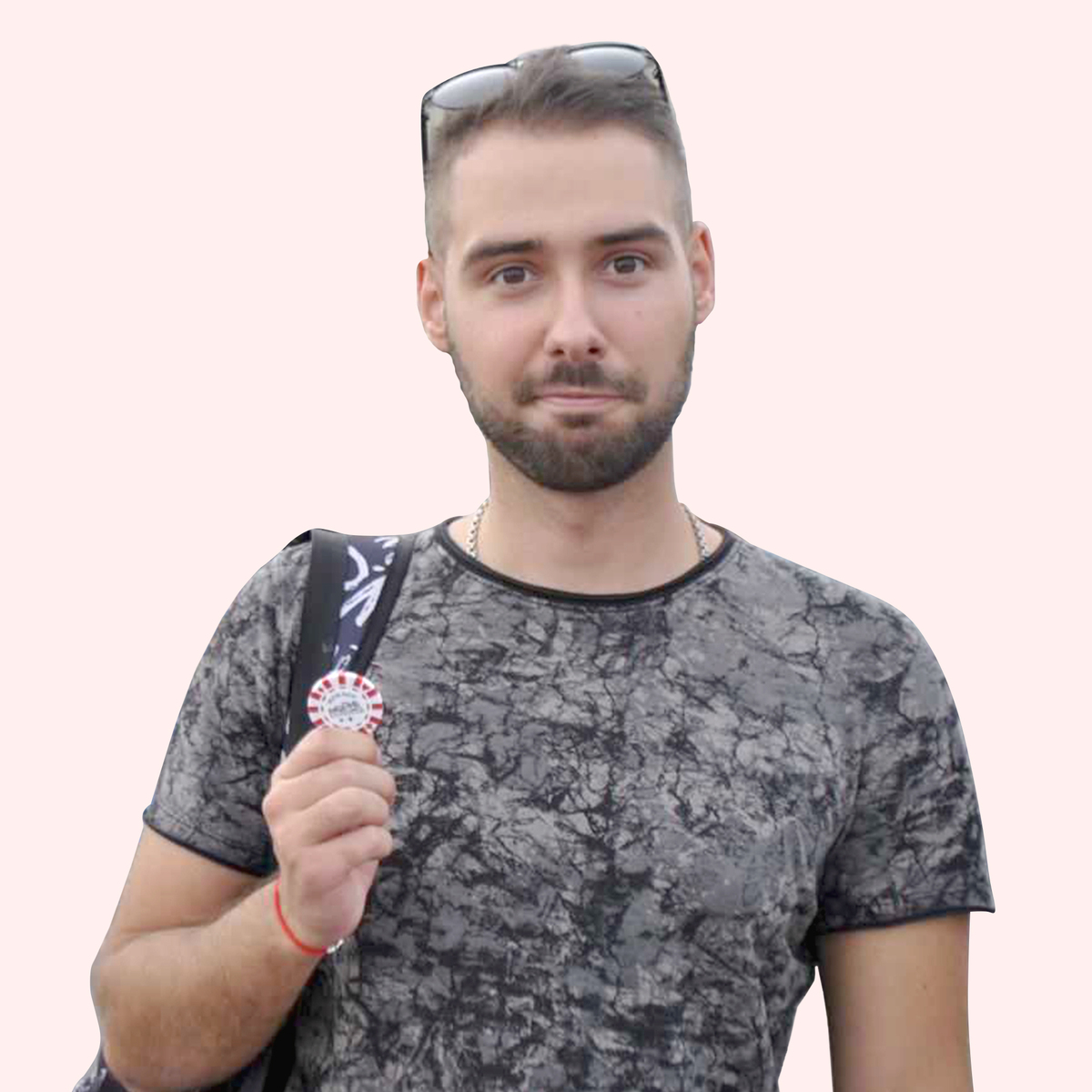 Oleh Yasinetsky
Project Management in IT TEACHER
I started my way in IT four years ago in development - C # and .Net. Then I became interested in project management. I have been working in this area for more than three years. First at Artjoker, WorkNest and Roobykon. Currently I work at P2H outsourcing company. I wanted to master process management and decision-making. I start working with projects from the presale stage, defining the basic requirements. Then I conduct business analysis and finally I release the ready product. I distribute tasks within the team, monitor and control the process, and solve financial issues. Other responsibilities include preparing the Requirement Matrix, describing the logic of working with SRS documentation, Risk Management, and clarifying the final assessment. I cooperate with customers from the USA, Canada, England, France, Spain, Germany, Poland, Austria, Australia. The main advantage of PM's work is that you can see the whole project development process. I enjoy the opportunity to organize the development work, prepare other activities and establish interaction between developers and clients. It's great to observe the team moving according to the plan. Working with people is one of the most difficult and at the same time interesting tasks. Empathy is definitely needed, as without it, you cannot set up a suitable microclimate in the team. PM is partly a creative person, but you have to be ready and make a UX prototype yourself, understand how to arrange this or that block in Axure or Figma. I have been teaching Project Management in IT for over a year now. I also consider the success of students and the emergence of new specialists on the labor market to be my own. A future manager should be tech-savvy, able to work with data, seek information, and communicate easily with the team. I devote my free time to football, reading books, travelling.
Oleh Iatskevich
Project Management Teacher
I'm a scrum master on HYS enterprise. Before that, I worked as a project manager at Solar Digital. I think I'm a good leader. Love communicating with people and get feedbacks. I believe that lessons should be interactive, consist of practical examples and be funny. I love good movies.
Course fee
A small step towards your big career in IT
You will get
70 teacher-led sessions
2 times/week
Life time access to course materials
Graduation event with partner companies
Certificate of completion
Take the test
Register in our LMS and do a test to help us evaluate your knowledge.
Interview
Once we receive your test results, we'll invite you for an online meeting. Let's see if we're a good match.
Enroll
Start your education in the next available group. Your next career destination has never been closer.