Overview
Our course will teach you how to build a business in the digital economy. You will get the tools for developing a digital product or service and the experience of starting your own business: you will learn to validate ideas, form a value proposition, research your competitors, and work with Business Model Canvas.
Also, you will have the opportunity to work out your idea during the course, look into the stages of its implementation, and take the first steps with the help of a teacher-practitioner who has experience in launching their successful projects. Upon course completion, you will be able to run an MVP with minimal financial investments and receive support from the Beetroot Academy community.
This course is for you, if
- You have an idea for a business, and you'd like to verify its worth;
- You have a personal project that needs enhancement;
- You have tons of ideas, and you'd like to choose the best one;
- You'd like to go through the risks before starting.
Partners
We have based the course program on the experience of Chalmers University School of Entrepreneurship, Drivhuset Scandinavian organization for entrepreneur support, Aalto venture program for beginner entrepreneurs in Finland, and practices of Beetroot practices Swedish-Ukrainian IT company.
What will you get after the course?
A ready business model for your business;

First implemented steps of your project;

Understanding of marketing, financial, and other aspects of business launch;

A step by step methodology for launching any business;

Beetroot Academy community support.
Alumni's feedback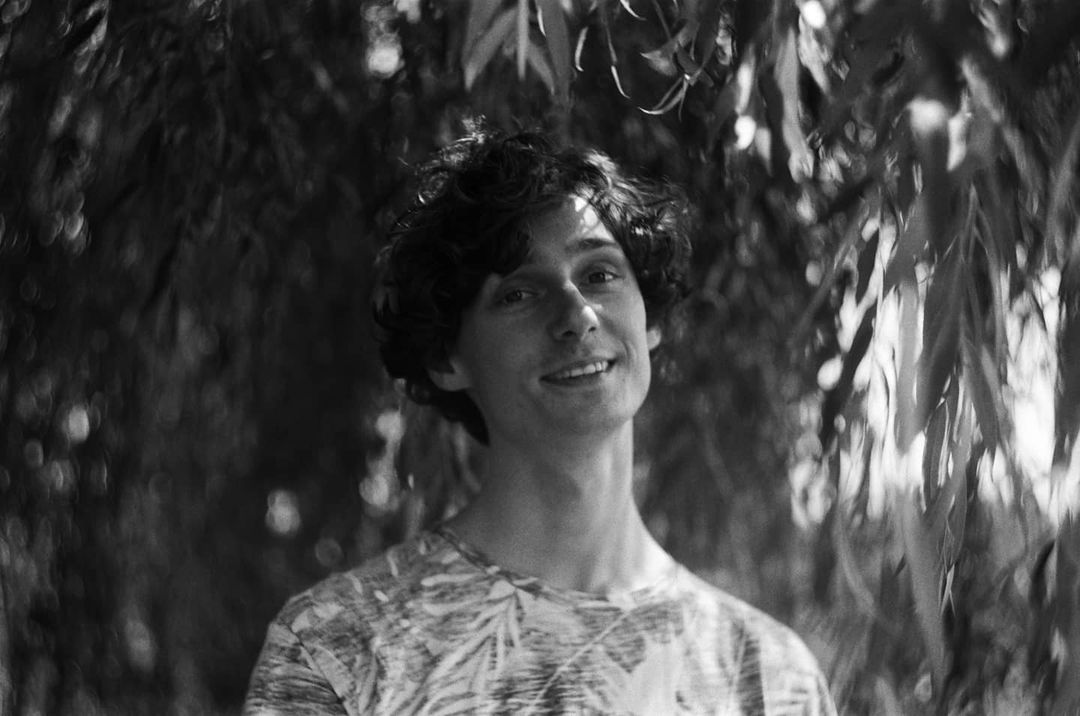 I joined the course with a ready business project of a recording studio. I only got asked about the services, but no one actually signed up. On the course, I realized that my vector of studio development was way off and that I want to develop a YouTube channel project based in the studio, and that should bring people in. So I started filming band studio performances with interviews called Quiet Sessions.
Course program
Below are the main modules and lessons.
To get the detailed course description please leave us your email.
Searching and validating ideas
8 h
Concepts and types of classic and digital business. Basic business models and the LOOPA method

How to find an idea and know whether it has any potential

How to determine and find the target audience of a business

Fieldwork no. 1. Testing if a business idea meets the needs of a target audience

read more
Composing a Value Proposition
6 h
How to create a Value Proposition. Emotional map. Minimal Viable Product (MVP)

Building a Customer Journey Map

Fieldwork no. 2. Validating a Value Proposition with potential clients

read more
Looking for your place on the market
6 h
Competitors, how to identify them and interact with them

How to identify your partners. Detecting and implementing sources of profit in business

Fieldwork no. 3. Testing ab MVP (the first workable version of a business)

read more
Marketing, sales, and finances
4 h
Types of promotion and sales channels, ways of promoting a business on the Internet

Financial modeling. Counting unit economics

read more
Getting ready to launch a business
4 h
Business Model Canvas: what have we achieved?

Legal aspects of business launch, possibilities, and sources of funding

read more
Pitching a project
4 h
Composing a pitch

Getting ready for a presentation

read more
Teachers
Kateryna Fainovska
Founder and СЕО of an international online service mofy.life
11+ years in entrepreneurship. Business consultant for small business.
Maksym Semenchuk
Social entrepreneur and an expert in Digital Transformation Ministry of Ukraine
15+ years in IT sphere. Currently is developing Impact UA and Global Shapers projects.
Nataliia Bondarenko
Director of Soroban school in Mariupol
5 years in entrepreneurship, 7 years in PR. Worked for Publicis group and TV channel Ukraina as a PR manager
Learn to build a business in the digital economy
You will get
16 teacher-led sessions
2 times/week
Life time access to course materials
Support of like-minded people and a teacher - practitioner
Graduation event with mentors, experts, and potential investors
Ability to find team members within Beetroot Academy graduates community
LOOPA Workbook
Together with our Swedish partners, we have translated the LOOPA book. It will be available in print version to students enrolled in the course. LOOPA is based on the methodology developed by Drivhuset in collaboration with Chalmers School of Entrepreneurship. This system works in Swedish colleges and helps entrepreneurs set up and run businesses.
A gamified methodology used in the course
You will work in teams with groupmates instead of competing with them. Together you will develop an idea into a product that's useful for clients. You'll go through all the stages of bringing a plan into action, and you'll face the real challenges. That allows you to test the feasibility of your decisions. Your team will understand which skills need improvement and what you lack to get the product close to perfection.
Students who complete the course successfully will get access to bonus hidden lessons on the following topics:
Setting up sales
Building a team and hiring employees
Learning methodology
Presentation of the course with the co-founder of Beetroot and Beetroot Academy
Interview with the author of the book LOOPA
FAQ
What does the practical side of the course imply?

The course includes practical tasks that the students would have to perform in a real-life environment: talk to a potential client, test a marketing channel, find a contractor, etc.

Who is the target audience for this course?

The course is for professionals who have an idea ad would like to verify it and for budding entrepreneurs who would like to work through the risks before starting or have a personal project that needs improvement.

Does one need to have an idea or an already running business?

You don't need an idea to enroll. If you do have one, you could work on implementing it during the course. If not, we'll help you come up with something. If you're already running a business, the course will take you to entrepreneurship basics, help make an unbiased evaluation of your business, and improve it.

How do you select your students?

We base our choice around motivation and competence. Our goal is to help the students launch their businesses. You need some experience that you will reference when starting a business. Also, we use a methodology aimed at establishing a business without profound financial resources. Within the course, we teach how to attract investments and partners for your projects.

What results will I achieve by the end of the course?

You're going to work through a personal business project and shape an idea of developing it further. You'll also gain some practical skills to be used for any other businesses and projects. Your skillset will be enriched by Value Proposition, competitor analysis and partner matrix, Business Model Canvas, and business strategies, as well as a Pitch for your business. In the end, you will finalize an idea, launch an MVP, and see the very first results.
Application process
Take the test
Register in our LMS and do a test to help us evaluate your knowledge.
Interview
Once we receive your test results, we'll invite you for an online meeting. Let's see if we're a good match.
Enroll
Start your education in the next available group. Your next career destination has never been closer.