Overview
Meet the perfect course for those eager to learn Business Analysis from scratch! If you're willing to switch to IT, get a new profession with a non-technical background and become a strong trainee or junior Business Analyst, this one is for you.
Why Business Analysis?
Business Analysis is a global profession, highly demanded in European countries and the US;

The Business Analyst role is vital for adaptation in the post-Covid era and global world. BAs' salaries grew even in times of crisis;

Business Analysts help to answer Why and How questions and save money for businesses;

There are different areas of growth for this profession: Product Owner, Process Consultant, Business Architect, or BA Team Lead.
From day one, you can structure your BA routine and save time on the first career steps. The distinctive feature of this course is a project-based learning approach, which means working on a project that you will implement during the course. You will develop it from the first assignment, making it more refined with every lesson. It can be a facilitated workshop simulating a real-life interaction with stakeholders, developers, and other roles involved or training for mastering BA tools.
The course provides you with top-notch tools, templates, and techniques for full-cycle requirements development and management. You will have access to widespread document templates (SRS, User Stories WBS), work with documenting techniques (use cases and user stories), and prepare your own checklist of excellent requirements. UML and BPMN will become your best friends for modeling business processes. Solutions prototyping will allow you to understand user requirements and omit any misconceptions.
The course materials are in English.
Required skills
- You know your goals and motivation for completing the course
- You can allocate ~10-12 hours per week for studies
- Your level of English is at least upper-intermediate (B2).
- You can find the information you need online and get the most out of it
- You know how to check the accuracy and relevance of information
- You are on friendly terms with your computer, so you can find the task manager or install Zoom on your own
- A passion for analytics, data structuring, tables, and charts would be an advantage
After the course, you will be able to:
Understand the types and levels of software requirements;

Software requirements management, using the industry's best practices and techniques;

Perceive technical terms that are complex at first sight;

Effectively interact with stakeholders (parties concerned) and the dev team.
Course program
Main course modules and lessons for this course.
Intro to IT and Business Analysis

8 h • 4 topics

Who are Business Analysts and what do they do?
Software Development Life Cycle (SDLC). Software development methodologies
Нульовий урок. Знайомство з курсом та Академією
Intro to IT

Software requirements development life cycle. Working with stakeholders

14 h • 7 topics

Software requirements
Stakeholders management
Software requirements elicitation
Software requirements analysis
Software requirements documentation
Software requirements validation
Examination. Modules 1 and 2

Software requirements analysis and documenting tools and techniques

14 h • 7 topics

Working with user requirements. Part 1
Working with user requirements. Part 2
Unified Modeling Language (UML)
Business Process Model and Notation (BPMN)
UI/UX
Prototyping
Module 3 Workshop. Documenting requirements. Working in Jira and Confluence

Requirements and risks management

6 h • 3 topics

Requirements management. Part 1
Requirements management and Risk Management. Part 2
Examination. Modules 3 and 4

Working with the development team

10 h • 5 topics

Technical skills for BA. Part 1
Technical skills for BA. Part 2
Work with the Dev team
What else a skilled BA should know
Module 5 Workshop. Role game: Client, BA, Dev + meetings facilitation

Further development and final projects presentation

8 h • 3 topics

Career path
Module 6 Workshop. Problem-solving and decision-making
Graduation and final projects presentations
Application process
Take the test
Register in our LMS and do a test to help us evaluate your knowledge.
Interview
Once we receive your test results, we'll invite you for an online meeting. Let's see if we're a good match.
Enroll
Start your education in the next available group. Your next career destination has never been closer.
Course content
Practice in class
During group classes, you will complete practical tasks and work on projects in a team and independently. The teacher will provide feedback and hints, help you understand the theory, and guide you through practice.
Theory and homework
That is an average amount of time you'll need to work through the theory before classes and do the home assignments after classes to practice new skills. You will find both theory and homework in our LMS.
Career Counseling
Our specialists will share insights on where to look for vacancies in your field, some theory about CVs, writing letters, and passing interviews. You will also have a practice lesson with feedback and a Q&A session.
Teachers
Lida Patsola
IT Business Analyst at Poptop
3+ years of experience. Worked for KaaIoT, Sprinterra, airSlate, CyberVision, Inc.
Oleg Malechko
Technical product owner at NeoGames
5+ years of experience. Worked for Konica Minolta Ukraine, Glorium Technologies
Yurii Nikolaiev
Business Analyst at SoftServe
7 years of experience in Business Analysis. Worked for Clockwise Software
Practical skills for your future career
You will get
29 teacher-led sessions
2 times/week
Life time access to course materials
Certificate of completion
New skills and an amazing career in IT awaits!
Our impact
4700+
graduates finished our courses
500
scholarships granted by partners
400 000
hours of IT education
200+
IT companies employed our students
40%
of graduates are female
700
people studying right now
Alumni's feedback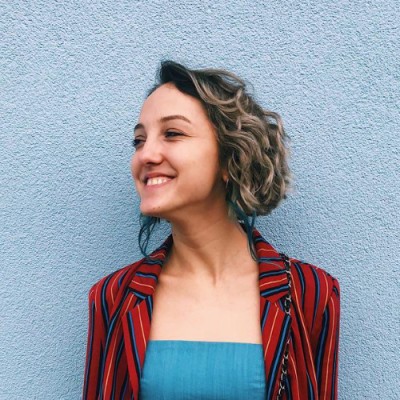 I'm a graduate of two Beetroot Academy courses. First and foremost, the Academy made me realize what I would like to do and aim for. Here I found my passion, something truly mine, an activity I can spend hours doing for over a year and never get burnt out. I'm one of those people who want to cover all at once 😊. If you're like me, you know for sure how hard it is to stop and pursue one direction. I wanted my job to combine pleasure (of course), working from anywhere on the planet, a good salary, and a comfortable schedule. It didn't happen in a split-second, but I made it in the end. There are new horizons and goals ahead. If you really want it, you too can make it happen.
Application process
Take the test
Register in our LMS and do a test to help us evaluate your knowledge.
Interview
Once we receive your test results, we'll invite you for an online meeting. Let's see if we're a good match.
Enroll
Start your education in the next available group. Your next career destination has never been closer.