Choose how you want to take this course:
offline
Online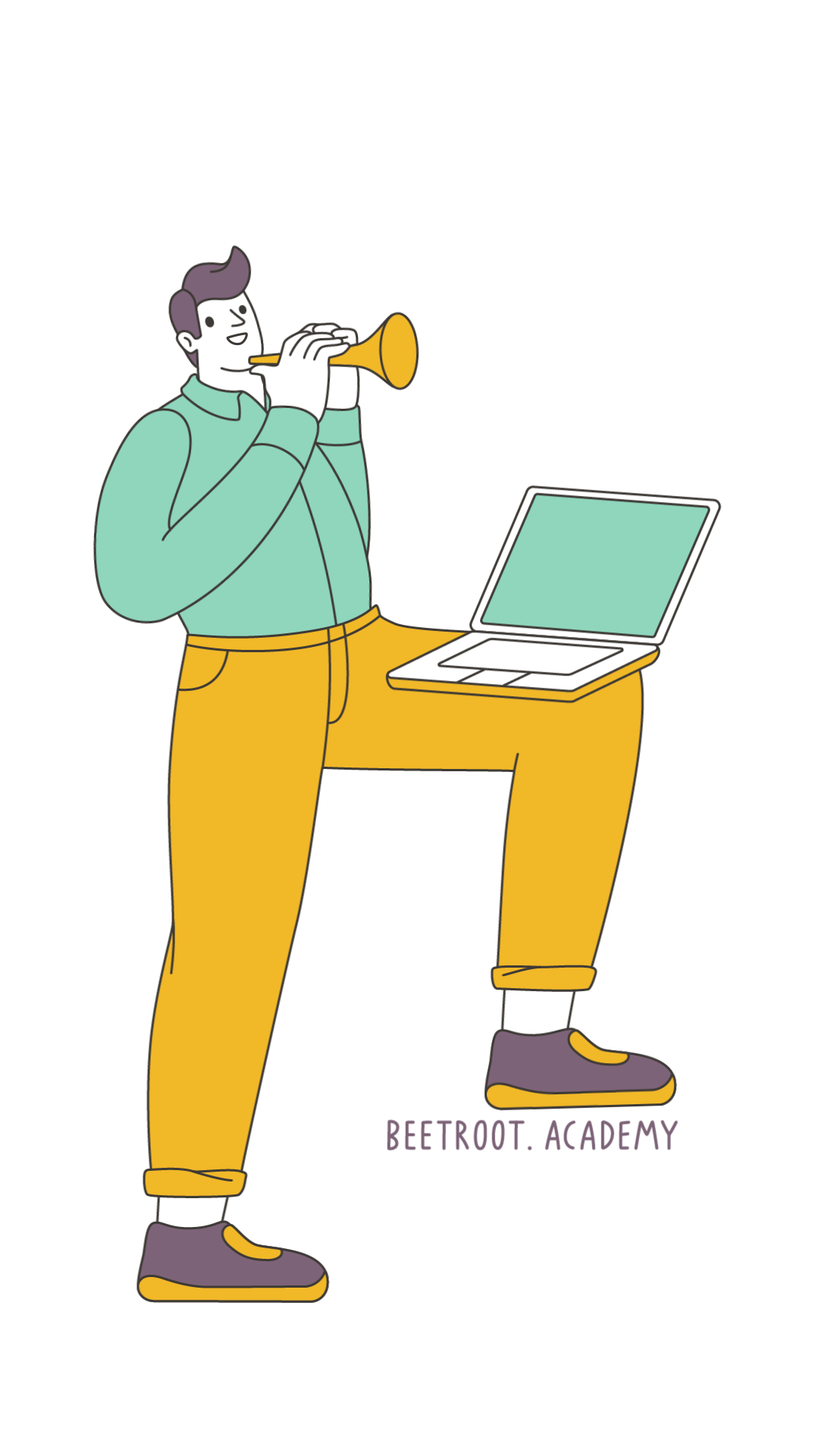 Overview
Python is an interpreted programming language. The program is written in a text form, you can immediately run it and see the result. We will teach you the basics of programming and explain how to use frameworks. You're going to work with standard and popular extended libraries, main algorithms and data structures. You're going to learn the basics of working with networks and web, as well as OOP programming concepts. You're also going to get acquainted with systems development life cycle and understand how to use pip, virtualenv, git.
After completing the course you'll be able to write simple apps and programs in Python, design from scratch or extend the existing code base, test it, convey some refactoring and optimizing. Python is like a medical university — we give you the basic schooling, and you get to choose the internship training.
Required skills
General understanding of what a computer consists of, what is its hardware (СPU, RAM), what an OS and a file system are
Understanding of what Python is
Having a laptop
Having Python installed, as well as IDE or another text editor
Why Python?
This language has been used by Google, Facebook, Yahoo, NASA, Red Hat, IBM, Instagram, Dropbox, Pinterest, Quora
Developer's time is money – Python saves up time when coding
In Python it's possible to quickly create a game or an app prototype and understand if the program works right away
Getting started with Python will make Machine Learning, Data Science, Big Data, Back End, DevOps, and system administration available for you as further options
Python is easy to learn, the syntax resembles regular English, and it can be used for complex programs and solutions.
Course content
32 h
English
IT world speaks the English language and you can't go far without it. Our teachers will help you master the professional IT language.
Fee
To see the price please select the city where you want to study
You can pay monthly or for the full course
48 lessons
Balanced program is designed to maximize learning efficiency
3 times a week
We set up a lesson schedule for each group individually
Course program
Below are the main modules and lessons.
To get the detailed course description please leave us your email.
Основи Python
24 h
First steps

Variables and simple data types

Booleans and control structures with while iteration

Input and blitz introduction to imports

List, tuples, and sets

Dictionaries, for loops, comprehensions (lists/dicts and other collections)

Functions

Exceptions

Files I/0 and Context Managers, JSON

read more
Advanced Python with OOP
24 h
Classes, scope, and namespaces

Inheritance

Polymorphism, Encapsulation and dunder methods in python

Functions as first-class objects

Decorators

Property decorators and class decorators

Iterators and Generators

Basics of testing

Modules and standard library

Context managers extended

Python type checking



read more
Classical computer science, algorithms, and data structures
32 h
Big O notation and python built-in data structures

Recursion

Data structures (Stack, Queue, Deque)

Data structures (Lists)

Searching algorithms and hashing

Sorting algorithms

Trees and trees algorithms. Part 1

Trees and trees algorithms. Part 2

Graphs and graph algorithms

read more
Concurrent programming
16 h
Basics of networking programming

Introduction to HTTP, making HTTP requests

Threads

Multiprocessing

Asyncio

Practice: Creating a chat

read more
Web frameworks, ORM and Final project
32 h
SQL basics. Part 1

SQL basics. Part 2

Flask. Part 1

Flask. Part 2

ORM basic SQL Alchemy



Telegram API

Working on the final project

read more
Get the full course description
Authors
Vitalii Huliai
Python Teacher
I used to work for multiple companies as a Software Developer, and I currently work for Beetroot in the same position. On all the projects, Python was the main programming language, so I have experience of using it for creating various applications. I am willing to share this experience and knowledge with students, help them learn Python, and combine both theory and practice in teaching.
read more
The course passed easily and free of hassle. The teacher always supported us and answered any questions we had, even those which weren't really planned for the course. Our Regional Coordinator cheered us up and never allowed us to give up. I would definitely recommend Beetroot Academy to my friends and acquaintances.
Fill in the form
Register in our LMS and do a short test to help us evaluate your knowledge.
Interview
If your CV fits our requirements, you'll have an exciting talk with one of our HR folks
Starting cooperation
Together, we work productively in the amazing team that is Beetroot Academy.