Choose how you want to take this course:
offline
Online
Overview
Whether you're looking for a job as an IT professional or you're already enrolled in the workforce, you probably know how important good English skills are in the grand scheme of things. We are an IT school connected with the IT company so our expertise is in the field of technical skills and business communication. Within this course, you'll find out how to create a strong CV, do well at a job interview, and learn about the peculiarities of Project Management and the Internet of Things, while working on your grammar, syntax, and vocabulary. We use a holistic approach – you will improve tech English, soft skills in English and IT-understanding at the same time.
This course focuses on studying niche literature and improving the students' speaking skills so that they can comfortably interact with their partners and colleagues from all over the world. It's perfect if you are looking from where to start or where to grow.
Required skills
English: pre-intermediate
Why English for IT?
English proficiency is the factor that unites all IT professionals, employees and freelancers alike
You'll get a better understanding of the IT field and the roles that comprise it
You'll be able to freely communicate with your English-speaking colleagues and clients
Course content
2 h
Video lessons
All theory is recorded as video lessons and saved on our LMS system. As a student you'll have lifelong access to all video lessons.
Fee
To see the price please select the city where you want to study
You can pay monthly or for the full course
42 lessons
Balanced program is designed to maximize learning efficiency
3 times a week
2 hours on work days and 4 hours on weekends
Course program
Below are the main modules and lessons.
To get the detailed course description please leave us your email.
Organizations, Tech Trends, and the Growth of IT
50 h
Working across cultures

Creating a strong resume. Part 1

Creating a strong resume. Part 2

How to nail job interviews. Part 1

How to nail job interviews. Part 2

Organizational design: Flat or vertical?

Waterfall, Agile, and other methodologies. Which one is best? Part 1

Waterfall, Agile, and other methodologies. Which one is best? Part 2

Machine Learning

Should we be worried about AI?

Hackers. The good and the bad.

On creating ethical software. Time Well Spent. Part 1

Time well spent. On creating ethical software. Part 2

Working at a startup vs. working at a large company

The importance of UX design. Part 1

The importance of UX design. Part 2

What makes a good UI?

Applications of augmented reality

IT in business and marketing

IT in medicine

The Internet of Things. Part 1

The Internet of Things. Part 2

Coding in the modern world

Preparation for intermediate assessment: debates practice

read more
People in IT, Business, and Communication. Future of IT
34 h
The essential roles in IT: Business analysts

QA engineers

Product owners

Project managers

Developers

DevOps

C-suite officers (CEO/CTO/COO/CFO)

On startups and startup culture

E-commerce

Can Blockchain change the world?

Business communication. Part 1

Meetings and stand-ups

The future of IT. Part 1

Diversity and inclusivity in the workplace

Should we be worried about data privacy?

Final assessment

read more
Get the full course description
Authors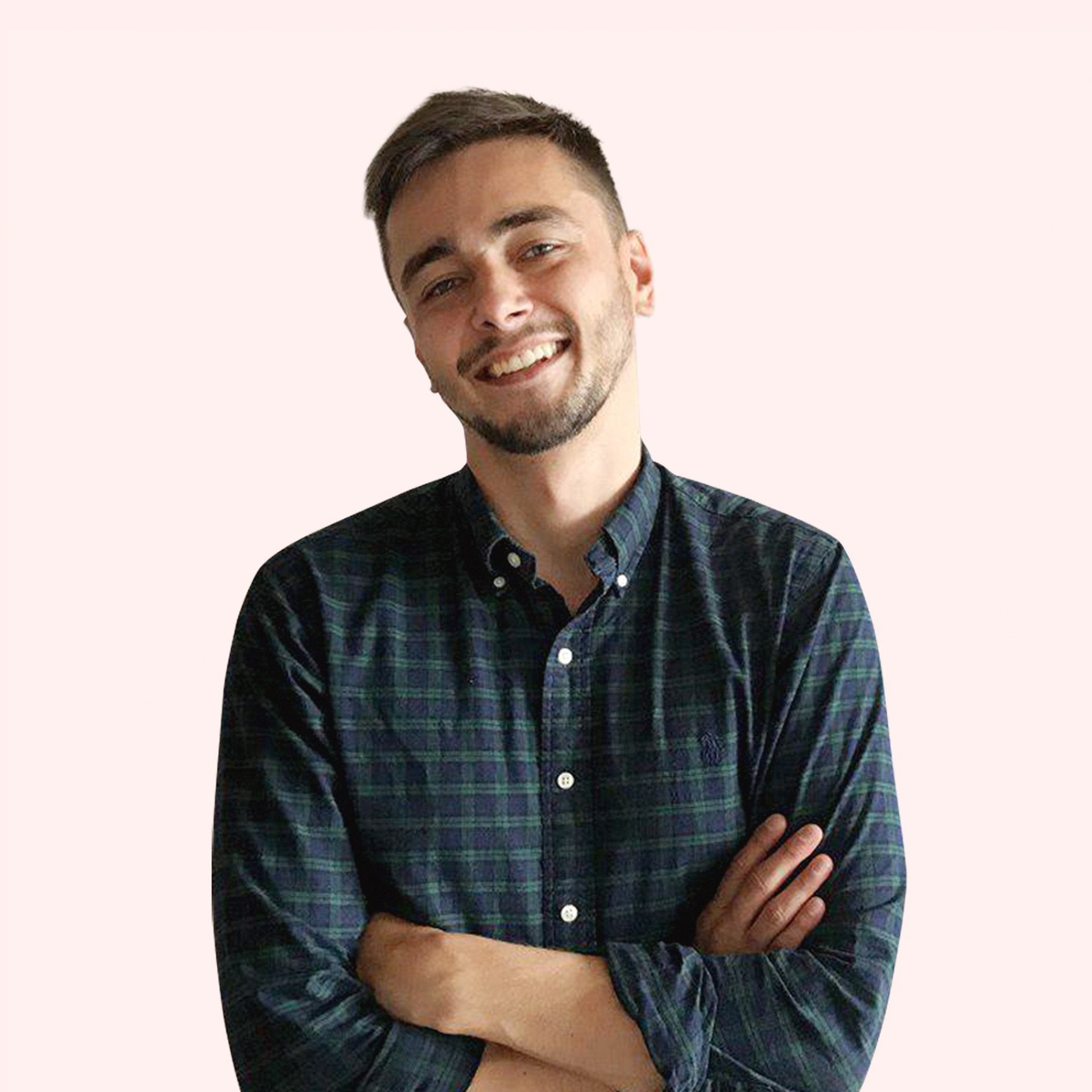 Adrian Stefirta
English for IT Course Author
Language is immensely mysterious. It grows, it changes, and it shapes societies. My family has many teachers, linguists, and philologists, the passion for languages came early on. To me, teaching is one of the most meaningful things I can do to inspire change around me. It's also amazing how instrumental certain languages are in improving an individual's and a community's wellbeing. Teaching should definitely become more altruistic. Drifting away from a life-long fixation on grades will have nothing but a positive impact on students. Whenever the course allows it, I get rid of any grading system and focus on each students' individual issues. I currently run a small content agency, which allows me to work with a host of amazing people from all over the world. Besides that, I'm a part-time digital nomad and meditator.
read more
The course passed easily and free of hassle. The teacher always supported us and answered any questions we had, even those which weren't really planned for the course. Our Regional Coordinator cheered us up and never allowed us to give up. I would definitely recommend Beetroot Academy to my friends and acquaintances.
Fill in the form
Register in our LMS and do a short test to help us evaluate your knowledge.
Interview
If your CV fits our requirements, you'll have an exciting talk with one of our HR folks
Starting cooperation
Together, we work productively in the amazing team that is Beetroot Academy.