Choose how you want to take this course:
offline
Online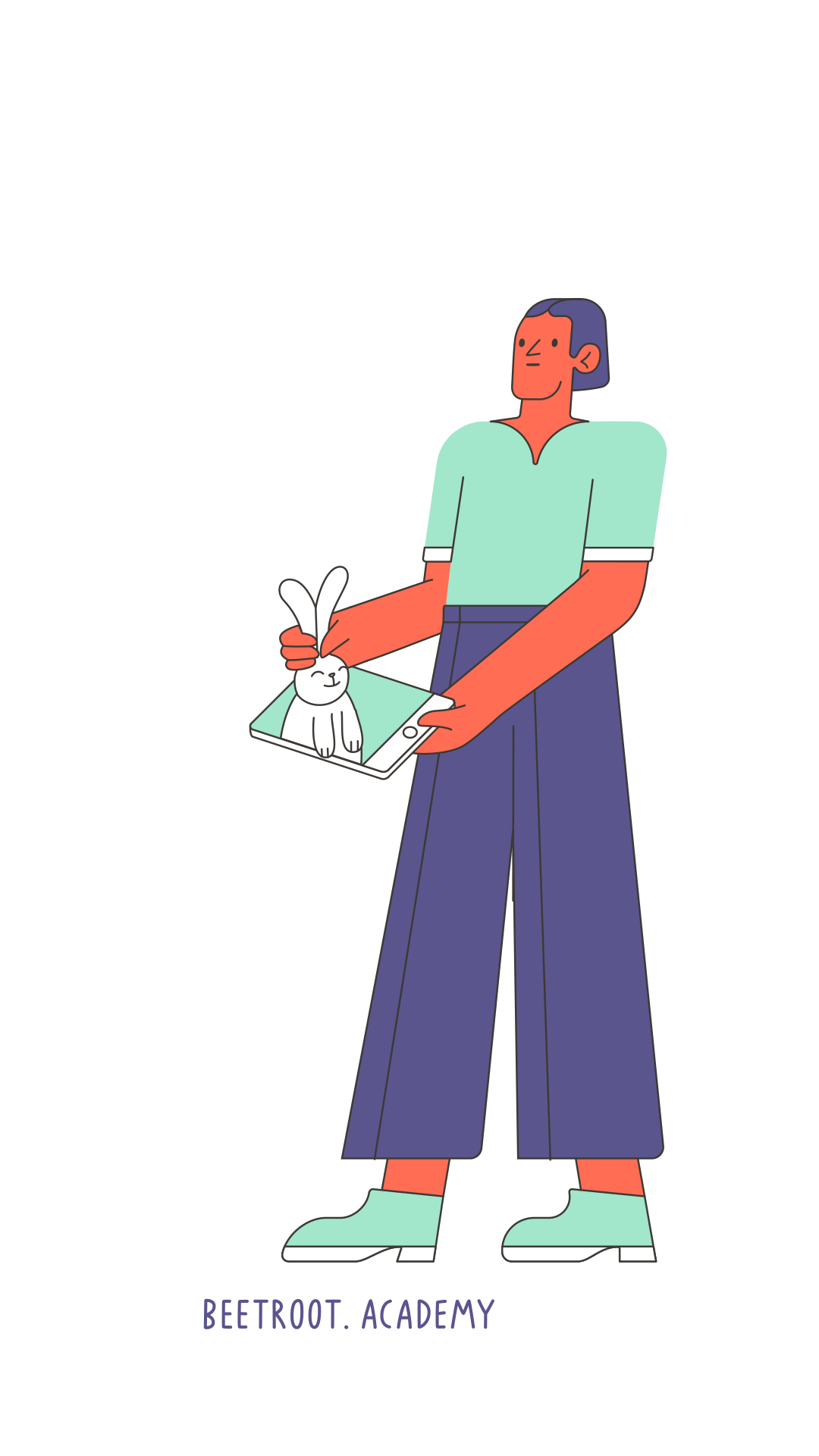 Overview
You don't necessarily need to write code to start an IT career — you can check it instead. The quality of a product and the success of the team lie on the shoulders of the tester. If you enjoy evaluating a product as a whole, you have critical thinking skills, and you'd like to fix errors — we've got a course for you. That is QA Manual.
Even without any technical training, you will acquire the necessary knowledge about the QA profession. In this course, you will learn to find defects, write bug reports, compose test cases, checklists, and master test plans using the test design techniques. You'll be able to conduct mobile testing, will get the hang of network basics, learn to calculate risks, and write autotests. You'll become familiar with an all-purpose QA vocabulary as well as compile a portfolio. In the end, you will have a test interview with us and become ready to search for a new job.
Required skills
Basic computer literacy
Knowledge of testing theory will be a benefit
Why QA Manual?
QA is the second most demanded IT profession with a low entry threshold.
No advanced knowledge is required to start working in QA, basic education is enough.
QA opens doors to any other subfield such as PM, development, or business analysis.
Testers are the first ones to see the new software, get their hands on new apps, and learn the news of the field.
Course program
Main course modules and lessons for this course. You can download full course description to your email.
Fundamental theory of testing and its application.Test control systems and bug tracking systems

22 h • 11 topics

What is testing and why is it important? Core ISTQB Standards

SDLC & STLC. Software development methodologies. Quality of a product

Working with specifications. Analyzing and writing specifications

Test documentation. Test Plan, Checklist, Test Suite, Test Case. Documents that are created upon testing

Levels and types of testing

Testing techniques (White-Box & Black-Box)

The practice of applying the Black-Box test design technique. Part 1

The practice of applying the Black-Box test design technique. Part 2

Working with bug tracking systems such as JIRA

Test control systems (TestRail, TestLink)

Practice of using test design techniques. White Box


Testing web applications, web services, and mobile testing

12 h • 6 topics

Testing user interfaces (GUI). Web applications testing

Web basics (HTML, CSS). Xpath and СSS selectors. Character Encoding

API testing. JSON vs XML. REST vs SOAP

Testing API with SOAP UI

API testing with Postman

Basics of testing mobile apps


Databases. Intro to SQL

6 h • 3 topics

Relational databases. SELECT operator

Comparison predicates, aggregate functions

Join operations, nested requests and JOIN statements


Basics of traffic analysis, load and automated testing. Preparing for an interview.

10 h • 5 topics

Working with Wireshark and Fiddler traffic analyzers

Load testing basics with Apache Jmeter

Basics of Automated Testing (Selenium WebDriver)

Getting ready for an interview

Exam

Get the full course description
Course content
50 h
Practice
During lessons, you'll solve real-life cases with your teacher. You'll work individually or in groups together with your colleagues.
Course fee
A small step towards your big career in IT
You will get
25 teacher-led sessions
3 times/week
Life time access to course materials
Graduation event with partner companies
Certificate of completion
Register for the course
Do you have questions?
Please call us at +380 93 170 2777
Take the test
Register in our LMS and do a test to help us evaluate your knowledge.
Interview
Once we receive your test results, we'll invite you for a cup of coffee to the office. Let's see if we're a good match.
Enroll
Start your education in the next available group. Your next career destination has never been closer.
The course passed easily and free of hassle. The teacher always supported us and answered any questions we had, even those which weren't really planned for the course. Our Regional Coordinator cheered us up and never allowed us to give up. I would definitely recommend Beetroot Academy to my friends and acquaintances.