25 November 2020
I can code and make great jokes. What to write in the resume to quickly find a job
I know how to drive a car, raise two children, cook deliciously - what can be written in this resume for an IT specialist? That's right, nothing. After the courses or during your studies, you will look for a job in IT. A quality CV is half the battle. We anticipated your question: "Which resume will be taken from the top company?". Together with Inna Chernova, Recruitment Coordinator at Beetroot Academy, we tell you how to write a resume to get the desired position.
The resume is a short description of the biography, which indicates the experience, skills and knowledge of the candidate. A few minutes are enough for the recruiter to make sure: "This is our man!". Your hard and soft skills must match the vacancies. Before sending resumes by company, classify the options you like, according to the categories "Yes", "No" and "I do not know", where the first - a position for which you have all the necessary skills, "No" - definitely not about you, "I do not know" - no confidence or partially satisfy the request of the employer.
How to write a resume
A good resume is easy to read. Inna Chernova, Recruitment Coordinator at Beetroot Academy, advises candidates to work on a clear CV structure. Let's analyze each element in more detail.
First and last name. It is possible without the father. Foreign companies do not use this form at all.
Photo. It's not about appearance. A smiling photo makes a "dry" document more personalized. Selfie from the party will not work. You need a quality portrait, without glasses - this is the rule of business photography.
Contact Information. Phone, e-mail, links to LinkedIn, Facebook, Telegram put in the "header" of the document. It's time to change the email address bigbosssss@gmail.com or sexylady@gmail.com to a real name. Depending on the vacancy, leave a link to additional services. For designers - a portfolio on Behance, for developers - an account on Github, for an SMM-specialist - a website, Facebook or Instagram (not personal pages with cats and gatherings in bars, but professional).
Place of residence. If you are planning to move to another city or country, be sure to indicate this.
Education. Higher, incomplete, additional, offline or online - write more or less relevant to your chosen profession. University education, IT school courses and trainings are suitable.
Habits. Everyone has skills, regardless of work experience. For example, after the Digital Marketing course, add to your resume an understanding of the sales funnel and drive traffic to your site. If you are studying for a master's degree in applied linguistics, write how well you know Matanalis and English. From foreign languages, indicate those that you speak at the level above Pre-Intermediate (Russian and Ukrainian do not count). In IT, the main one is English, so don't be ashamed of even the entry level. If it is difficult to find skills, check the requirements for the vacancy. This way you will understand whether you have the necessary qualities.
Companies have specific requirements for candidates.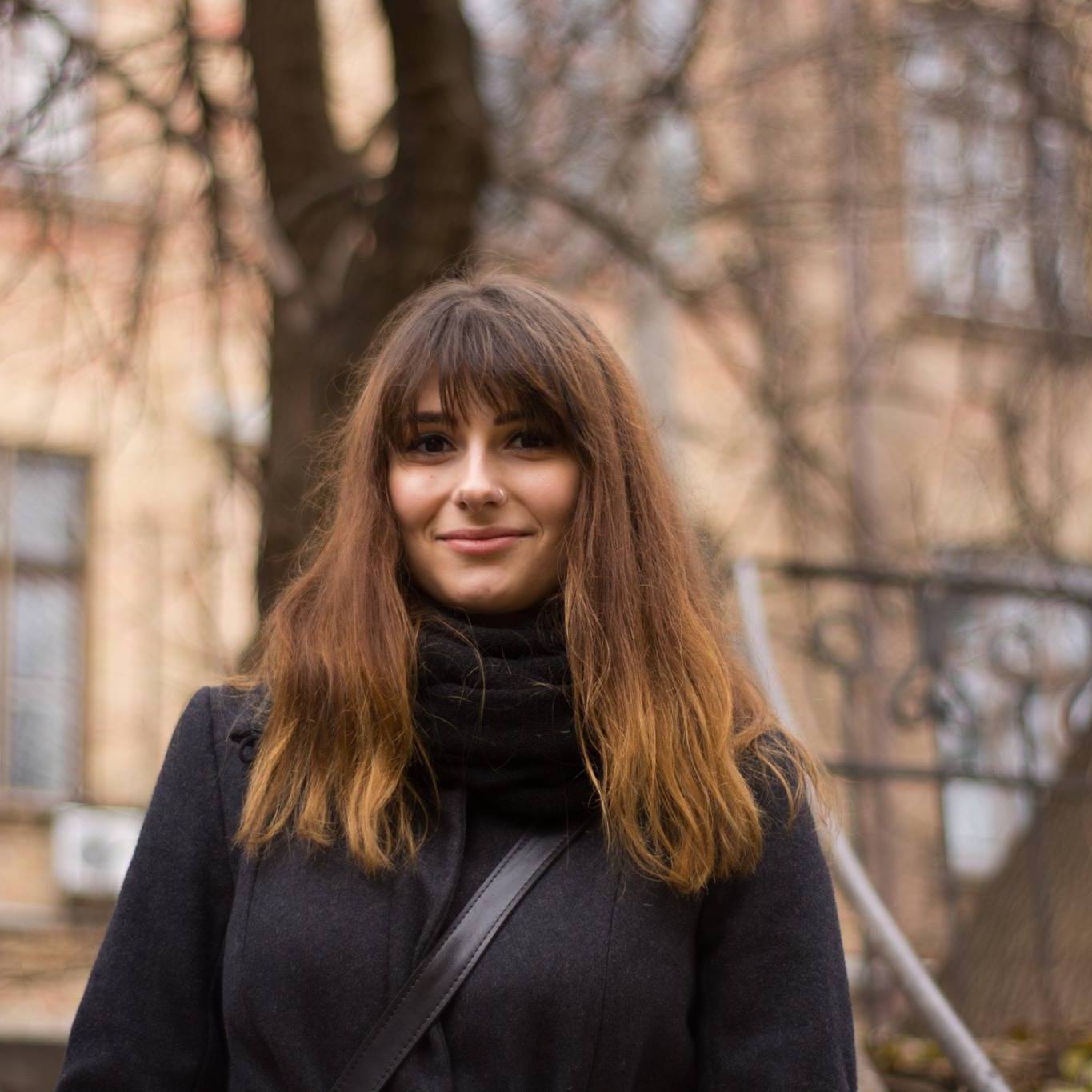 Inna Chernova: « Beetroot Academy is important to work with people who can quickly adapt to new rules. Therefore, we value the experience of remote work. It includes the ability to effectively conduct business correspondence, manage time, not be distracted by household chores and organize a comfortable workplace. »
Experience. Different tips for different categories of candidates.
Those who start in IT. Provide as much information as possible about education, volunteer projects or internships. Show your activity, desire to constantly learn and develop.
Switchers (those who change profession to IT). After five years of working in an ambulance, can you maintain productivity in extremely stressful situations? A skill worthy of a line in a resume.
Inna Chernova: « Describe the irrelevant experience in the form of a short story. For example: "Before becoming a developer, I worked as a lawyer for eight years in one of the top companies. Thanks to this experience, she became a master of deadlines and a super-sedentary person (record - 20 hours). Eventually, the legal profession ceased to please, but there was a desire to create something new and help people. I decided to make my dream come true by creating quality sites and applications. " He freed the recruiter from a dry statement of facts. If you have enough skills to describe even the most inappropriate experience beautifully and interestingly, why not do it. »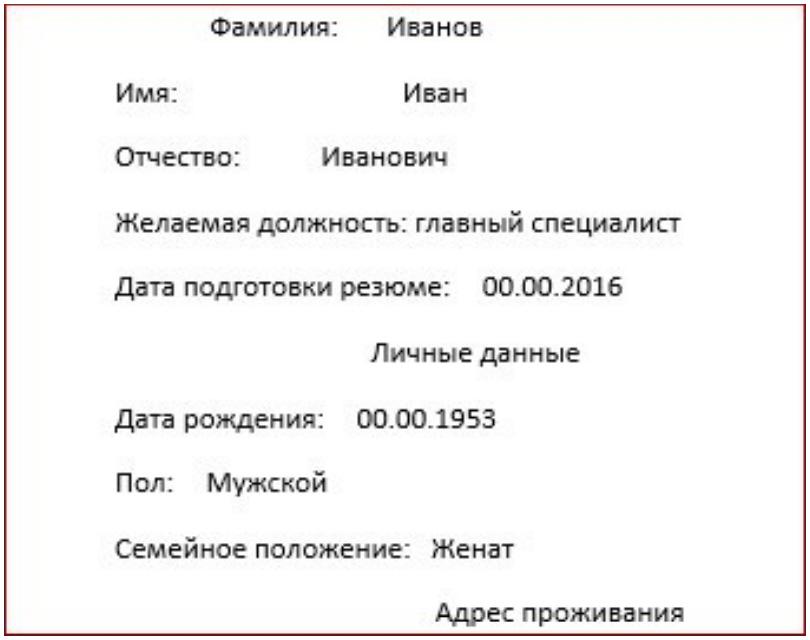 An example of a failed resume
Those who continue their careers in IT. In reverse chronological order, indicate the last three jobs with the period of employment, responsibilities and achievements.
Inna Chernova: «All the experience gained in a company, web studio or agency is important. The recruiter will see that the applicant is most likely to understand the corporate culture, values ​​and rules of communication in IT. For example, will not address to the chief on "You" and on the father ».
Summary. A few sentences about what you can do and what you want to do in your chosen position. This will be a logical point and a transition to the next important component - the cover letter.
Cover Letter. This is a supplement to the resume. Here, briefly reveal the motivation - why do you want to work in a company in this position. Why do you need to be invited for an interview? If the recruiter likes your personality and manner of expressing opinions, wait for the test task.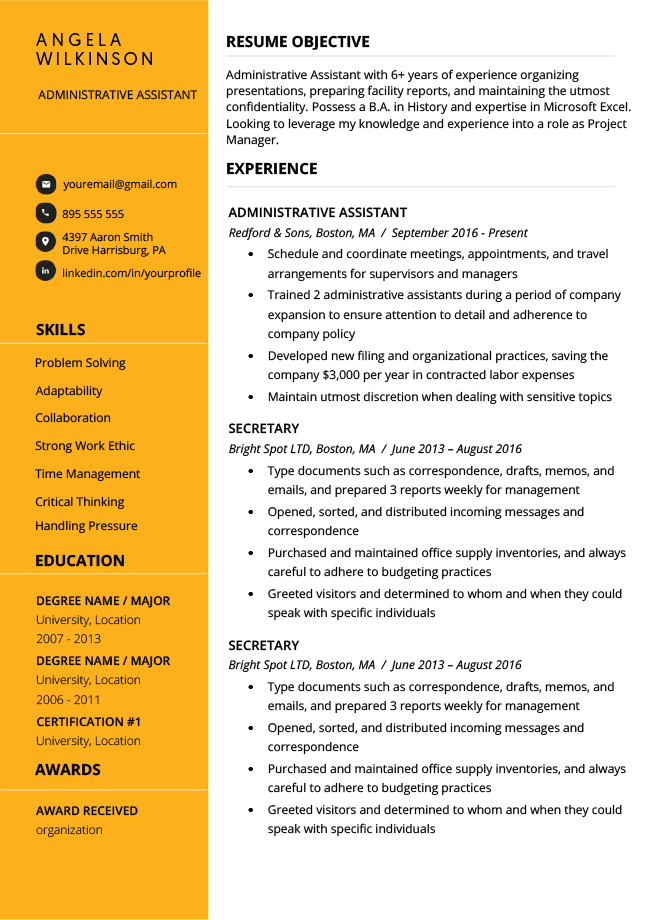 An example of a good resume
Important: The resume should be in PDF format.
How to increase the chances of obtaining a vehicle
It is very simple - to ask for a test task. In a cover letter or during an interview. Recruiters do not mind - there will be enough tasks for everyone.
Inna Chernova: « I advise you to always agree to a test, even if working in a particular company is not very attractive or the task is not to your liking. Especially at the beginning of your career, any test is a huge experience. According to the results of the vehicle may refuse to work. But you can turn denials to your advantage. Be sure to ask the recruiter for detailed feedback. It's a good way to work out your weaknesses and prepare for the next task.»
They can hire even with a weak vehicle. If the candidate has performed well in the previous stages of selection, training in the company will help to improve technical skills. However, this is the exception rather than the rule. According to Inna Chernova, there is a large flow of candidates for "junior" positions. There are always those who do better than others.
Literacy is valued everywhere - from writing a CV and cover letter to taking a test. No one is safe from funny prints. However, the ability to notice and correct mistakes speaks of attentiveness and scrupulousness. Before submitting your resume, read it several (hundred) times and check through an online editor.
Remember: no one is trying to consider you bad qualities and lack of necessary skills. With a structured, competent resume and a good mood at the interview, you increase your chances of getting a job in IT. The recruiter will cheer for you and show the employer your best sides.